The Features of Wacky Chess

WARNING: Very large JPGs - although relativly small in size. (should take about 3 minutes to load max)

Well for those Chess fanatics that like reviewing games - there is a scripting function - and coming soon, you will be able to play back a scripted game.

This piece of software sort of runs like an arcade machine - you insert credits and you start the game. :)

Statistics anyone? Wacky Chess has it!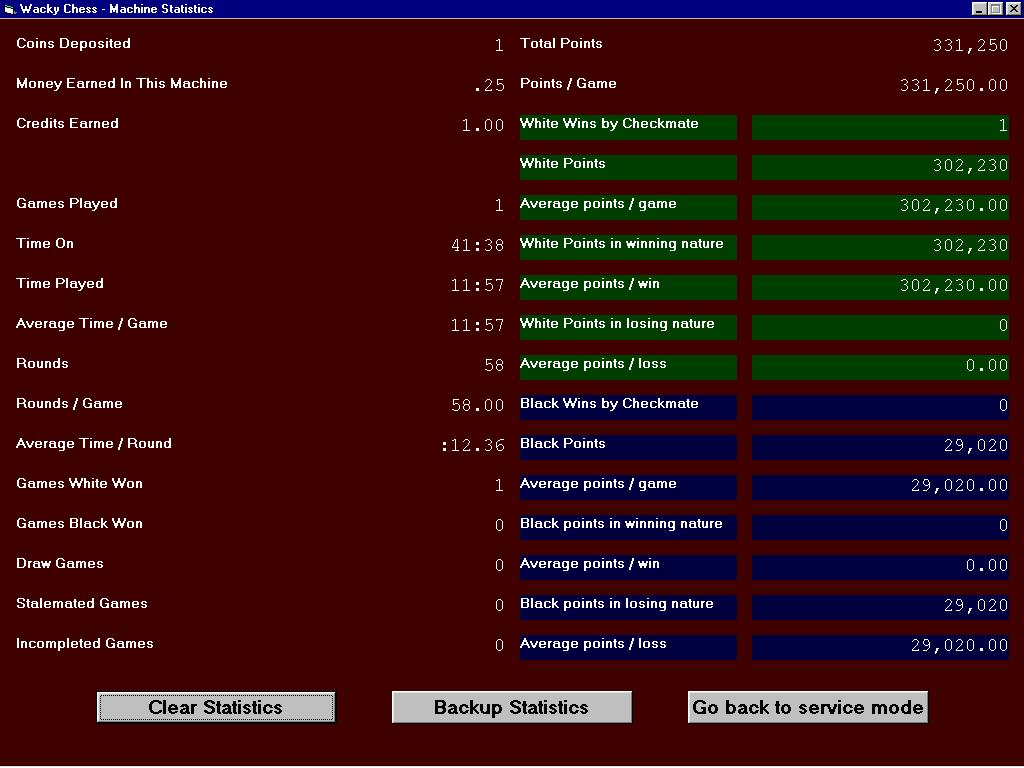 Service Mode - or as many people call it - Options. See everything for yourself!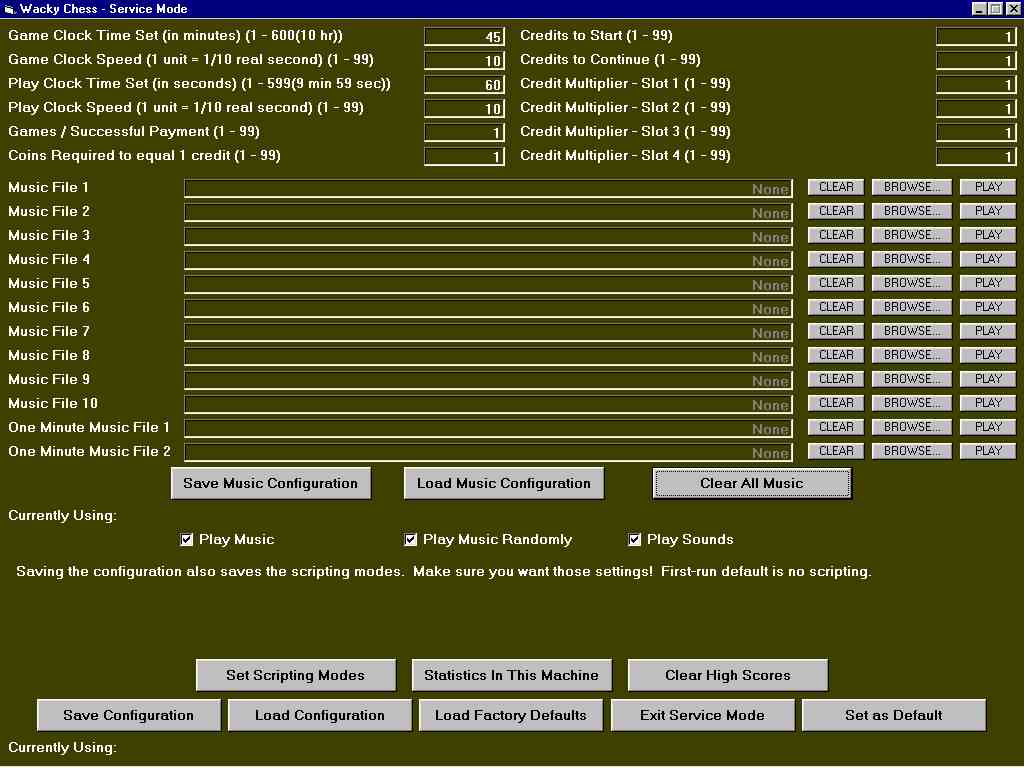 The top 1,000 high score board (if you haven't read the Wacky Chess rules - might want to read those.)
Why Wacky Chess? Who's ever seen a board with blue and green squares and keeps score?